Teams

A longtime competitive and fun-loving team, the Fenway Women's Softball Team is looking for some new players. We love to win but also to have fun as a team, beers after games, and barbecues at the coach's house. Many players on our team have significant previous experience -- some played for teams college teams -- and love playing softball. While many veteran players are returning, we need new players (especially infielders!) to round out the roster.
One Pitch Tourney Winners: 2012
End of Season Tourney Winners: 2017

The Goats have quite the distinguished – and colorful – history in BAWL, having appeared in every possible division multiples times. One of the oldest teams in the league, we are perhaps best known in recent times for our turnaround from an 0-14 season to finishing at the top of the division. The Goats like to create opportunities for laughs as well victories. Over the years, we have welcomed players of all stripes, experience, and energy to our team. We regularly gather for team BBQs and have been known to compete to find the best wine with the name "goat" in it. (You might be surprised at how many choices are out there.)
If you are interested in playing with the Goats contact Flo
B Division Winners: 2009
C Division Winners: 2003, 2007, 2008
Year-End Tournament Champion: 2010 (B Division), 2013 (B Division), 2015 (co-champions)

Lucky Pitches is a blend of new and returning players who have one thing in common: a love of the game. We might vary in ability and competitiveness, but we all love hanging out on a sunny day, crushing a ball or two, getting dirty and having a couple of drinks after. We want to win, and we often do, but don't take the game or ourselves too seriously. We genuinely like hanging out as a team, whether we're going to Paw Sox games, attending pool parties, hanging out in the off-season, or having theme parties. The Lucky Pitches are always looking for new, skilled players that are looking to have fun and play ball.
C Division Winners: 2013
Year-End Tournament Champion: 2013 (C Division)

The Mamas are one of the BAWL's oldest teams – we've been around since the beginning, and we've seen it all. We take softball pretty seriously, and we're always contending for a championship at the end of the season. But, we also like to stick together and have fun. We have a good mix of ages on our team. Some Mamas have been playing together since some other Mamas were in high school. A few of us played softball in college, and all of us played competitive sports in college or high school.
B Division Winners: 2002 - 2007, 2010 co-champions, 2013, 2014, 2017
One Pitch Tourney Winners: 2013, 2016, 2017

As a member of BAWL for over 25 years, Red Scare is one of the original teams in the league. The team was very recreational in its beginnings but, over the years, has become much more competitive and is usually one of the top teams in the B division. We have a solid core of players, some of whom have played together for over a decade and others who've joined the team over the past 5 years. What keeps us together is our addiction to playing softball and that we love to have fun. As a team, we won't be the last ones standing at the bar (although some of us could be), but we're definitely a great group of people to hang out with. We have a lot of returning players but are looking for a few people to round out our roster. 
If you are interested in playing with Red Scare contact Liz
B Division Winners: 2008, 2011
Year-End Tournament Champion: 2011 (B Division)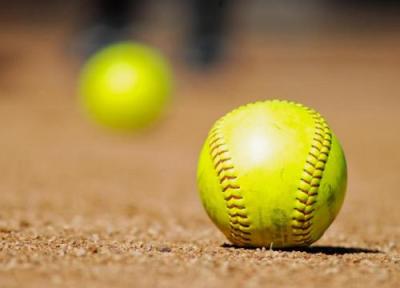 The Triple Plays pride ourselves on both winning and having fun. We take the game seriously and always want the "w," but we also always want to be smiling and having a good time. You will often find us at the field early getting our tan on and staying late to play kan jam and drink some beers. You can't miss us because we're always sporting some sort of neon accessory. See you on the field (and at the bar)!
B Division Winners: 2015, 2016
C Division Winners: 2009
D Division Winners: 2008
Year-End Tournament Champion: 2015 (co-champions)
Retired Teams
Bad News Babes - C Division Winners:  2011, Year-End Tournament Champion:  2010 (D Division)
Foul Play - C Division Winners:  2002
Metro Cafe - B Division Winners:  2010 co-champions
Patriottes - C Division Winners:  2005
Players Club - D Division Winners:  2009, C Division Winners: 2010, One Pitch Tourney Winners: 2010
SLAM! - C Division Winners: 2004
Wild - C Division Winners: 2006
You're Out - D Division Winners: 2010
Hot Mess
Mudslides
Night Owls
Pitch Please